NGEN, the Navy's main IT contract, is one of the most substantial opportunities for IT contractors this year thanks to a government-wide prioritization of updating agencies' outdated technology. Per a recent presoliciation posting, the final solicitation for NGEN is scheduled for release on July 31st. Bids will be due on (or about) October 31st. The procurement is not a small business set-aside,  and will have full and open competition under FAR Part 15.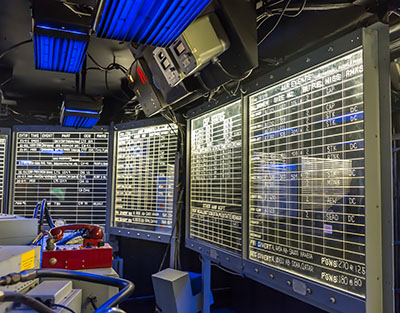 The RFP is for Service, Management, Integration and Transport (SMIT) and is a re-compete of the $3.5 billion contract held by Perspecta. Perspecta obtained the contract from predecessors HP Enterprise and DXC Technology. It covers upgrades to a worldwide network that supports roughly 700,000 Navy and Marine Corps personnel at approximately 2,500 sites.
Currently there are a number of large companies who have their eyes on the re-compete. This includes the incumbent, Perspecta, with AT&T as a main partner, as well as Leidos with partners IBM, Unisys and Verizon, and General Dynamics with recently aquired CSRA.
Please keep an eye on EZGovOpps EZ Id – EZSOL4006218. for updates on this final NGEN solicitation from SPAWAR e-Commerce Central, FBO and other sources.